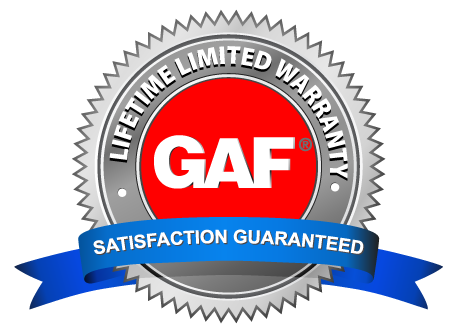 Hardt Roofing is proud to be one of the few roofing contractors in Parkersburg WV, Charleston WV and Marietta OH that is GAF Certified. GAF is the #1 selling asphalt shingle in North America. We are able to provide 50 year NON PRORATED limited warranty. The warranty is called System Plus Warranty only offered by GAF Certified contractors. The warranty is transferable 1 time within 20 years of installation. Through our experience over 27 years seeing warranties not being honored, playing the blame game, it is always the other party that is at fault. In 2007 GAF went back to the drawing board and redesigned the way shingles were made using modern technological advances. This would also cause them to have to change a lot of equipment at manufacturing plants. GAF knew they were on to something so they kept investing and finally pulled it off. After that, they put the shingle through real world testing experiments. After all the testing, they found out the shingles over performed there expectations. Their next biggest challenge was to get the roof contractors installing correctly. Knowing if they get the shingles installed correctly, they really could offer a nonprorated roof warranty. Gaf's biggest change in getting the contractors to install correctly, was to only offer this to a select few roofing contractors, that would care more about their certification rather than how fast they could through a roof together. When clients don't clearly understand the difference between prorated and nonprorated warranties we use car tire warranties as an example. If a 50,000 mile tire deteriorates at 25,000 miles, the tire co. only owes you 50% of initial cost. Not 100%. Gaf went as far as adding inflation to the warranty as well. For example, if a roof costs 10,000.00 in 2017, it might cost 13,000.00 in 2030. They will add the inflation to the cost of replacing your roof. Not only are the materials covered, all labor is covered and so is the cost of disposal of waste. Where Hardt Roofing adds to the system is by installing custom metal work, where the details really matter. Flashing a chimney or a wall has little to do with the actual shingles themselves. Metal work is not covered by Gaf. It is not practical for GAF to stand behind roof contractor's metal workmanship. It takes many years of field experience to perfect this skilled trade. Most all of our metal work is done with 16 oz copper, or 24 ga kynar coated metals, (similar to the metal on Wal-Mart and Lowe's Blue Awnings in their front entrances) not some paper thin aluminum you get at your friendly hardware store. It doesn't make sense to purchase a lifetime shingle and 6 months later have a leak around the metal work. Typically leaks are found around flashings, chimneys, brick walls, penetrations etc. Together, HARDT ROOFING'S traditional metal workmanship and GAF'S technological advanced shingles are here to offer a worry free long lasting roof system.
---
Four out of five residential roofs are made of asphalt shingles or continuous sheets of asphalt called roll roofing, which is usually reserved for low-slope roofs not visible from the ground. The only difference between regular asphalt shingles or fiberglass is a bottom mat of fiberglass mesh that is lighter, stronger and longer-lasting than asphalt. Fiberglass-mat shingles are a good choice for reroofing jobs, as they reduce the load carried by the rafters without giving up durability.
Shingle weight is an important factor on both new roofs and on reroofing jobs because heavier shingles last longer, carry a longer warranty and generally offer a better fire rating. Of course, they are more expensive and lighter shingles. The heavyweights are a great choice for new homes and additions, but a questionable choice for reroofing jobs, where the weight can overload the roof structure.
You don't often see a bright green, blue, or red roof- even though asphalt shingles are available with granules in those colors- because they can become a bit oppressive after a few seasons. Off-white or light gray shingles make a house look larger, but will mar more easily than dark shingles and show wear sooner (even though they will not wear out any faster than dark shingles). Light colors on the roof can reflect more sunlight than dark, which will keep the house cooler in summer and reduce air conditioning costs. If gaining heat is more important, a dark shingle would be the most energy-efficient choice.
Most asphalt shingles should last without leaking for 15 to 20 years. Some last longer even 25 to 30 years. After about 15 years, however, you might start checking for signs of wear. But don't jump the gun. There is no advantage in reroofing a building ahead of time – Before the shingles have started to deteriorate and years before they are ready to spring a leak.
Reroofing consists of applying new shingles over the existing roofing material. This is less expensive and easier than a tear-off job, which requires that the old roofing be stripped off and hauled away.
The first step in determining whether or not to reroof is to check the rake or edge of the roof to find out how many roofing layers there are. Drip edge is sometimes applied before reroofing and may hide evidence of previous layers.
Here are the four progressive stages of shingle wear to look for. First, you may notice the tiny chips embedded in the surface of asphalt shingles, called granules, accumulating in gutters and at downspout outlets. Second, you will see bare black patches of tar appearing as more granules are lost. It is very hard to see on a dark roof. In the third stage, exposed sections of the shingles, called tabs, have lost most of their surface granules and start to become brittle. In the fourth stage, brittle shingle tabs crack and break. Bare, black patches that appear as the tabs break off are unmistakable. At this point, you are likely to have small leaks that may start to rot the wooden roof deck and rafters even if you do not see large water stains on the ceiling.