Hardt Roofing, Sheet Metal Roofing Products, and Metal Roofing Guide
We install all types of roofs here in the Mid-Ohio Valley, We specialize in the old style copper, and metal roofs. After being in the industry for over 2 decades I have found that my niche targets the more complex roof systems. I have a lot of experience with copper, being taught this at a early age I gained an advantage on the new preformed roof systems, for example (the designers of union snap-lock did not make a preformed piece for all situations) I will use a flat sheet and brake what is necessary. This style of metal working has been around for hundreds of years. Customizing roofs by integrating the old copper metal working with the new preformed systems gives the client a long lasting roof at a reasonable rate. I have built this site to be informative to clients and other contractors as a reference guide they can use to keep the
Parkersburg WV, Vienna WV, Belpre OH Marietta OH
& surrounding areas up with todays technology! You can also find links to
google+
and many more to help you in this new era of the roofing industry.

Premium Panels (Master Rib)

An industry leader in strength and durability, this popular and versatile panel features classic looks and is used in a wide range of applications including residential, commercial and post frame buildings. Life Tite Premium was designed with extra wide ribs to increase strength and ease handling and installation. Another unique feature is the extra-large siphoning channels on the under-lap rib that provides extra leak resistance in the presence of extreme wind and rain loads.



---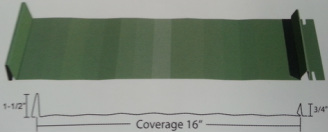 Standing Seam Panel (Snap Lock)

Standing seam roof panels have been used of traditional and contemporary homes for more than a century. There clean, and graceful lines have been a favorite on a wide range of building designs. Standing Seam is a premium standing seam panel that is designed for distinctive, high-end looks. It's popular in upscale residential and commercial applications. Standing Seam panels snap securely together with complexity concealed fasteners for maximum wind and weather resistance.


---

R - Panel

The r-panel is a deep wide panel that is very high in strength. The deep ribs create an even-shadowed appearance. The area between the ribs is reinforced. The R-Panel can easily be cut to fit your specifications and is ideal for metal buildings, light commercial structures, modular buildings, and siding. May be used in vertical or horizontal orientation.
---